Mogogo is in the forefront, working with the best manufacturers, designers, and engineers to create modern catering tables that are more than just a place serve food and beverages. These catering tables bring more to the table than simply food. Mogogo is rolling out with CliX which brings something new to the food and beverage industry and the millennial market. It is a force to be reckoned with.
The way consumers and guests look at a product or service is changing every day. While the bare minimum is sufficient for some, the younger generation is looking for something bolder and with more personality. They are also looking for something eye-catching that can be shared with friends on social media. Millennials are taking over the consumer market in a positive way. Businesses are now operating based on the needs, wants, and likes of this booming generation. Businesses owners now must investigate the future to see what lies ahead for the millennials and for themselves.
Every industry is feeling the millennial shift, including the food and beverage industry. Hotels and restaurants changing everything from design to their dining options because they can see the change on the horizon. There is no limit to the changes that can be made to improve the industry for this inevitable shift.
Tagging & Social Media Media: Catching Everyone's Eye
One thing you must know about the millennial generation is that image is everything. This makes social media the perfect outlet for this tech-savvy generation. What is being shared on Twitter, Facebook, and Instagram is changing the way consumers share what they love. If you purchase something that you love, wouldn't you want to share it with your friends and family, so they are able to enjoy it as well? This is precisely what millennials love to do and why it is important for consumers and businesses.
There is a good chance that if a customer or client passes by and sees beautifully set up modern catering tables, they will snap a picture and share it on Instagram. Maybe even take a picture of their friends with your layout in the background. What does this do for the consumer and the business? It not only creates an unlimited tagging experience on social media, but you are also now offering them more than objects. You have now offered them memories that cannot be taken away. It is also free advertising! Go viral with Mogogo!
Staying Versatile: The Millennial Market
If you have spent any amount of time observing millennials and where they choose to hang out, you will notice that their tastes vary as do their social circles. They want to venture out to fun hangouts that provide unique experiences that they are able to share with others via social media and face to face encounters.
CliX modern catering tables provide a "build-upon" technology which is perfect for the millennial generation. The pieces can be interchanged and fun to set up. There are various layouts to choose from so no matter what the event, you will have a unique design for your guests to enjoy. These tables are very versatile and very photogenic! Your guests will love sharing your layout on social media! These are just a few qualities that make CliX so special.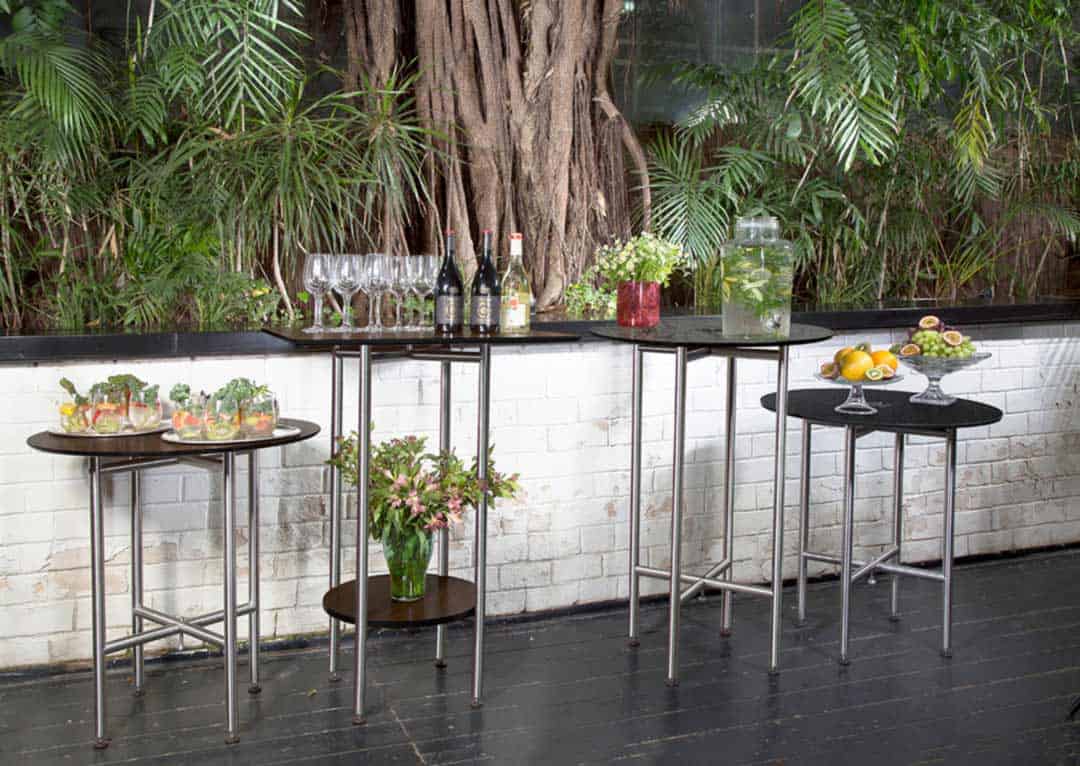 Style is Everything: Creating a Unique Setting for Millennials
High quality is everything to the millennial generation. Style and design are everything in terms of creating the perfect environment to dine in. There is a good chance a customer could simply walk out the door if they do not like the appearance of the restaurant. There are numerous ways that the F&B and hospitality industries can adapt to the need for an appealing design.
That is why Mogogo has created elegant & modern catering tables that will fit any dining area when it comes to design. You can change the design to appeal to the ever-changing industry. If you update your settings to something more modern and appealing, the younger generation will come pouring in. The sophisticated layouts that Mogogo offers are not designed to appeal to just one but many…even the younger generations who will share what they have seen with their friends.
Modern Catering Tables Working with Millennials
Dining furniture can make all the difference for all F&B and hospitality businesses. Creating an environment your guests will enjoy should be a top priority for any business. Having furniture that is easy to assemble and move should also be a priority for these businesses. Mogogo saw both of these factors to be priorities and created CliX catering tables to solve the problem. With CliX there are infinite design possibilities that will accommodate the needs of any F&B or Hospitality business. In an ever-changing industry, Mogogo is a breath of fresh air. Creating innovatively luxurious products.